Director of Engineering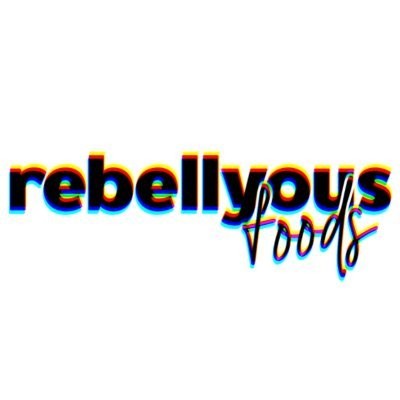 Rebellyous Foods
Seattle, WA, USA
Posted on Wednesday, August 9, 2023
Director of Engineering
About Us: We are a plant-based food start-up providing scrumptious plant-based chicken products in the foodservice and CPG channels. As a food production and manufacturing technology company, we are working to increase the volume and lower the price of plant-based meat products to replace animal-based meat on a large scale.
Rebellyous Foods is seeking a Director to lead the Equipment Engineering Research & Implementation (ER&D) team through mid-stage equipment and process design, development, testing, and deployment of novel equipment. In this position, the Director will provide technical, personnel and strategic leadership to the ER&D team to support design, prototyping, building and deploying of new equipment. We are looking for a mission-focused individual who is excited to work collaboratively in a fast-paced startup environment.
As the Director of Engineering Research and Implementation you shall have two job roles: 1. Equipment Engineering Research and Development Leader and 2. Industrial Equipment Implementation Leader.
Equipment Engineering Research and Development Leader
Lead the ER&D department using strong technical and project management knowledge through early-mid-late-stage equipment research, process design, development, testing and fundamental metrics research. Use of Agile or similar project management methods is necessary. More specifically:

Design facilities based on new equipment, processes, and products.

Direct ER&D on new manufacturing methods for current and future production lines.

Design for advanced preventative controls for new production methods, equipment, and facilities based on principles of sanitary design.

Use of finite element analysis (FEA) and/or computational fluid dynamics (CFD) to model material processing in production equipment.

Design of experiments (DOE) to determine optimal production processes, equipment, and recipes.

Work with third-parties to facilitate the fabrication of prototypes and production equipment.

Serve as team director to support a 5-7 person Food Production Research Engineering team by overseeing day-to-day management of the team by addressing bottlenecks, team challenges, skill gaps, performance reviews, future growth opportunities, hiring/termination needs and facility/resource planning.

Report to the VP of Production Research and Operations and sync strategy collaboratively with other departments.

Facilitate and participate in the design, prototyping, testing, and building of new equipment in collaboration with the Production Ops and Product Development departments.
Industrial Equipment Implementation Leader
Develop equipment and facility plans for implementation of novel equipment at the industrial scale.

Execute project management methods to track equipment development and implementation status and identify planning risks, determine impact to implementation, and synthesize data into a lead lot schedule and production ramp. Lay out detailed critical path plans and time schedules, actively manage the required tasks, establish mitigation plans in case of potential delays and implement them as required.

Develop knowledge of technical systems to understand and manage dependencies between internal teams, equipment vendors, and facility partners.

Solicit bids and develop the scope of work for all major outside contractual work. Oversee and coordinate the work of all outside vendors and contractors, effectively manage the fulfillment of their contractual obligations, including quality control of their work.

Partner with Operations to determine transition and acceptance criteria for the deployment and commissioning.

Ensure the projects are completed and delivered on schedule. Validate requirements such as quality, performance, scalability, and resource cost. Oversee cross-divisional teams developing the staging and implementation plan for piloting/release in alignment with Objectives and Key Performance Indicators (KPIs) for feature(s)/feature areas.

Develop the appropriate sourcing and commercial strategy in collaboration with team members and delivers the Novel Equipment Deployment Project Plan for all project materials, equipment, and service as defined by annual planning / estimating list in alignment with current policies and procedures

Establish key interfaces and build relationships with internal customers and key team members in support of alignment of Novel Equipment Deployment project goals.

Review and analyze financial management reports.

Propose & research new food production projects/equipment in response to bottlenecks or waste in production line engineering and facility operations.

Establish food safety protocols for new production equipment in accordance with FSMA, National Sanitation Foundation (NSF) and state food and agricultural agencies.

Evaluate novel technologies for facility design, operation, and establishment.

Develop and maintain a comprehensive budget for R&D efforts.
Qualifications: Candidates should have the following credentials:
Bachelor of Science degree in mechanical, equipment, manufacturing, chemical, food engineering or similar degree is required. Graduate degrees are highly preferred. Ph.D. in engineering preferred but not required.

Six to ten years experience in systems or equipment design and research.

Experience with industrial equipment implementation and CAPEX projects in a food manufacturing environment.

At least three years experience directly managing engineers or other technical professionals required.

Solid experience managing a research, design or implementation team in a real-world setting.

Experience using parametric-based CAD modeling programs (AutoDesk Inventor or similar preferred). Experience or education in FEA and/or CFD is highly preferred.

Four to six years working in the food or a related industry, preferably in direct food manufacturing or in production or equipment engineering.

Excellent proven project management experience – proven track record in achieving successful results with cross-functional teams and projects.

Advanced experience leading and managing short and long-term engineering projects and coordinating with internal employees and external suppliers, vendors, and consultants.

Direct experience designing equipment and automation systems is necessary, preferably in the food industry.

Knowledge of sanitary design principles is helpful.

Willing to travel approximately 20% of the time to support R&D projects, if necessary.
Commitment to design for people safety, food safety and supporting company safety initiatives.

Rebellyous Foods is a fully vaccinated workplace.
Position Type/Expected Hours of Work: All positions regularly require long hours and can require weekend or after-hours work.
Physical Demands: Ability to stand for long periods of time, stoop, kneel, and reach regularly. Ability to lift, push, pull up to 35 pounds. We can provide reasonable accommodations for people who may not be able to meet these requirements for specific reasons.
Location: Greater Seattle area. This position is located at our facility in West Seattle, WA.
Salary: The salary range for this position is $120,000 - $180,000 depending on experience. Benefits include: Eleven paid holidays, 21 days paid vacation, and sick leave according to WA state law. We also offer medical, dental, and vision insurance and cover 75% of the premium for employees. Equity packages for permanent hires on a case-by-case basis. We provide opportunities for professional development and frequently promote from within.

Non-Discrimination and Anti-Harassment Policy: At Rebellyous Foods, we aim to attract the most qualified and creative problem-solvers to the mission of providing sustainable, affordable meat alternatives. In achieving that goal, RF does not discriminate on the basis of race, color, religion (creed), gender, gender expression, age, national origin (ancestry), disability, marital status, sexual orientation, or military status, in any of our operations. Women, minorities, people of color, and those with non-traditional educational and experiential backgrounds are encouraged to apply. Further, we are committed to providing an inclusive and welcoming environment for all members of our staff, subcontractors, vendors, and clients. Discrimination or harassment in any form or based on any of the above factors is prohibited, as is retaliation against a person who has made a complaint or given information regarding possible violations of our policy.